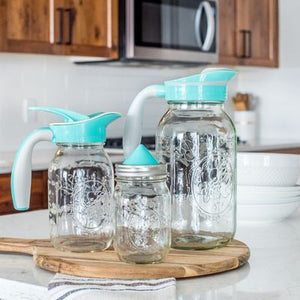 If you're trying to decide which Ergo Spout® is right for you but aren't quite sure, we can help you select the right one for your kitchen. With three options it can be tough to know which one will best suit your needs.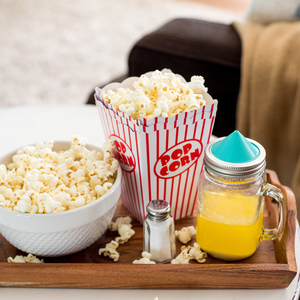 Popcorn has got to be the world's favorite snack. From movie theaters, sleepovers, to street food vendors - popcorn is found all over and everyone has their favorite way of making it.
For us, the best is buttered popcorn and there is no better way to make it than using an Ergo Spout® Mini. The Mini allows you to evenly distribute the liquid gold butter to make sure that each bite is as buttery and good as the next.
Here are our best tips for making the most delicious popcorn.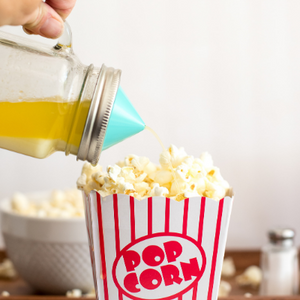 We are so excited to announce that we have developed a new product that is now available in our shop!  It's the Ergo Spout® Mini!
We have always believed that you should be able to pour from a mason jar without making a mess, and sometimes you only need a drizzle.  The Mini is the perfect way to evenly dispense small amounts of liquid from a jar.